So I have an unbelievable amount of vintage jewelry lying around my house…. and I'm always buying more.  As you know I love to take stuff apart and put it back together… so I'm starting a new line for spring called Rust to Lust and this line will consist of repurposed vintage jewelry as well as pieces that are too perfect to touch… like this AMAZING 5″ Balloon Brooch!!!!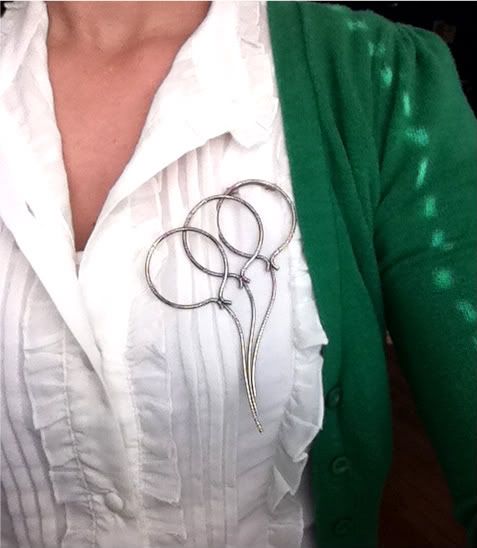 Isn't this the perfect accessory to wear to your birthday party???!!!  It's stunning, over the top, dramatic… all that good stuff!
I'll have it up for sale later this afternoon in my etsy store!